Blindness Cured by a Tooth
A remarkable story featured on Channel 9's 60 Minutes showed a breakthrough operation (successfully trialled first in Australia) has cured a patient's blindness by implanting a tooth into his eye. The procedure is performed on people suffering from corneal blindness, a condition that affects millions of people around the world.
This risky yet amazing procedure known as osteo-odonto-keratoprosthesis can restore 20/20 vision to someone suffering total corneal blindness and is the only procedure of its kind being performed in the southern hemisphere. It was carried out by two former classmates of the University of NSW, Oral and Maxillofacial Specialist Dr Shannon Webber and Oculoplastic Surgeon Dr Greg Moloney.
The procedure involves placing a tiny lens inside the tooth, which then reflects light onto the back of the eye. First the patient's tooth is extracted, a hole is drilled through it and a small plastic lens is placed inside. It is then sewn into the patient's cheek, the tooth then grows tissue over a period of a number of months. A flap of skin and mucus membrane (layer of tissue) from inside the mouth is then sewn over the eyeball.
After three months the tooth lens is removed from the cheek and sewn over the patient's blind eyeball, and then covered with the flap of skin. An opening is made to allow the new lens to see out.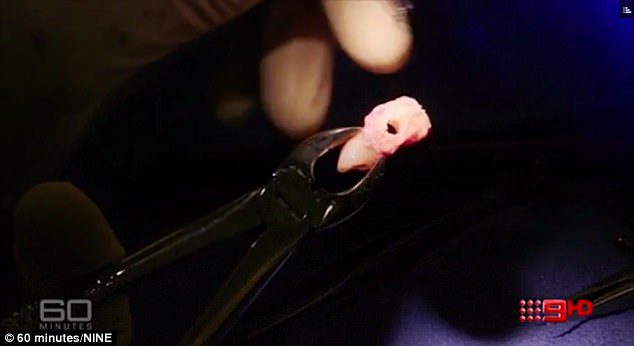 The scientists showed that stem cells acquired from the dental pulp of extracted teeth can be turned into the specialized cells that keep corneas healthy and free of blinding scars caused by illness or injury, these cells proved to safely be injected into the corneas of mice.