Quynh Pham – [Dental Hygienist]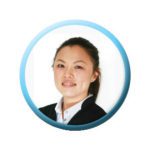 Quynh initially joined Clarinda Clinic as a dental nurse in 2001 and completed her studies in 2005 with a Diploma of Oral Health Therapy from the University of Melbourne. Quynh has since meticulously cared for our patients ensuring they receive the best treatment possible and is committed to improving your periodontal health.
Quynh is also a dedicated Clinical Teacher working with the Melbourne Dental School and is especially interested in Oral Health education.
Having previously completed her studies in Psychology, Quynh is particularly understanding of our patients' needs and therefore an invaluable member of our team.
Quynh enjoys reading classic novels, exploring exotic cuisines and creating lifelong memories with her loved ones.