Bao Tran – [Oral Health Therapist]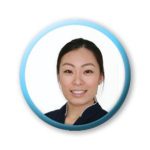 Bao is the newest oral health therapist to join our team after recently graduating from the University of Melbourne. Her experiences from various community dental clinics have shaped her to become a clinician who strives to provide the highest quality of care. This in turn benefits her patients. It is also in her nature to be compassionate and considerate.
She understands that life has its challenges and is willing to work through any dental issues you many encounter at a pace that suits you. When not working, Bao enjoys a long stroll out in the sun with her beloved dog Max or spending some good old time with family and friends.