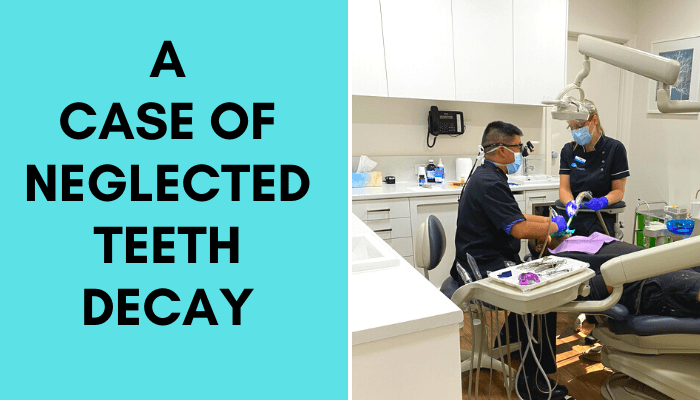 A Really Bad Case of Decayed Teeth
Hello, it's Dr. Andrew Hong from Clarinda Clinic.
I was treating this person earlier this year when came in with a really sore tooth. The problem was that it was Saturday afternoon and we were technically closed.
Despite this, Cate and I were able to reopen the surgery, although it meant that we got home a little bit late. The great news is that he was attended to and was no longer in any pain when he left the practice.
Since then, he has returned for a comprehensive assessment and is in the process of getting his teeth fixed.
What I wanted to share with you today was a progress report of where we've got up to.
We've started to fix his decayed teeth and we've been able to strengthen his upper teeth that were compromised due to the loss of his own tooth structure.
We were also able to put in some crowns and some fillings before the COVID lockdown.
If this is something of interest to you, please give us a call on 9551 4599, and speak to Cate or Emma.
I'm sure that they will be able to help you to make a time to assess your teeth and get you on the path of nice, healthy teeth.
I look forward to seeing you at the next progress report.