To celebrate dental health week, we are going to focus on some of the common questions that we are asked on children's dental health.  Below are easy to follow tips on Dental Care for Kids
When should your child see the dentist?
When your baby's first tooth becomes visible or they reach 12 months, whichever comes first. Or if you notice something that is of concern to you then please contact the dentist. We suggest that the first dental visit be no later than 3 years of age.
Prevention is the key, the earlier your child visits the dentist the better. Early dental visits will help protect your child from tooth decay.
On the first dental appointment the dentist will provide information on:
Teething
Brushing techniques
Bite (how your child's teeth will come together)
Soft tissues such as gums and cheeks
Habits such as thumb sucking
Risk of decay and how to prevent it
Prevention of trauma to your child's mouth
Nutritional advice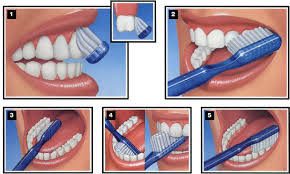 How to Brush Your Baby or Toddler's Teeth?
No matter how many teeth are visible, even in early stages of life, bacteria will find a way into the mouth and cause decay.
Before you see any teeth it's best to clean your baby's mouth by wiping the gums with a soft cloth twice a day. This will help remove bacteria and get both you and your baby used to teeth cleaning.
Teething will usually start between 4-7 months. As soon as the first tooth comes through it is time to start brushing.
Place baby in a secure position (such as your lap, bed, or on a change table)
Support the head from behind (gently wrapping your arm around and cupping the chin)
Gently open the mouth
Using a soft children's toothbrush and warm water, gently brush each tooth, massaging the gum using a circular motion.
No toothpaste is needed up to about 18months of age. After that the recommendation will be a pea sized amount of kid's toothpaste.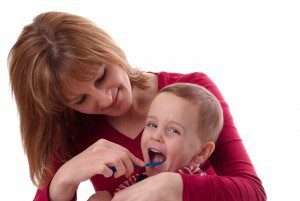 Tips for Making Brushing Fun
Make brushing a game: You can Invent your own game, with your own story lines, what is most important is that your child becomes interested, which will help them accept the clean.
Lead by example: Brush your teeth first to show that brushing is a normal thing, and that everyone brushes their teeth. That will also help you to be more diligent with your own oral care.
Look for fun products: Tooth brushes and tooth paste with their favourite character on it. Let them choose their oral care tools making sure it is a kid friendly soft bristle tooth brush and a low fluoride tooth paste if using any.
Play a song during brushing: will help to keep to time (2mins of brushing is required on a daily basis twice a day) there is many Tooth brushing songs available on line.
Create brushing chart: Sign off your child's success of brushing both morning and night, creating a non-food related reward system.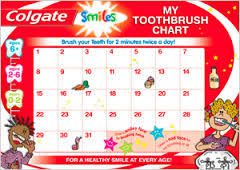 Contact Clarinda Clinic!
For a thorough and professional dental care for your kids, click on the button below and schedule an appointment today!