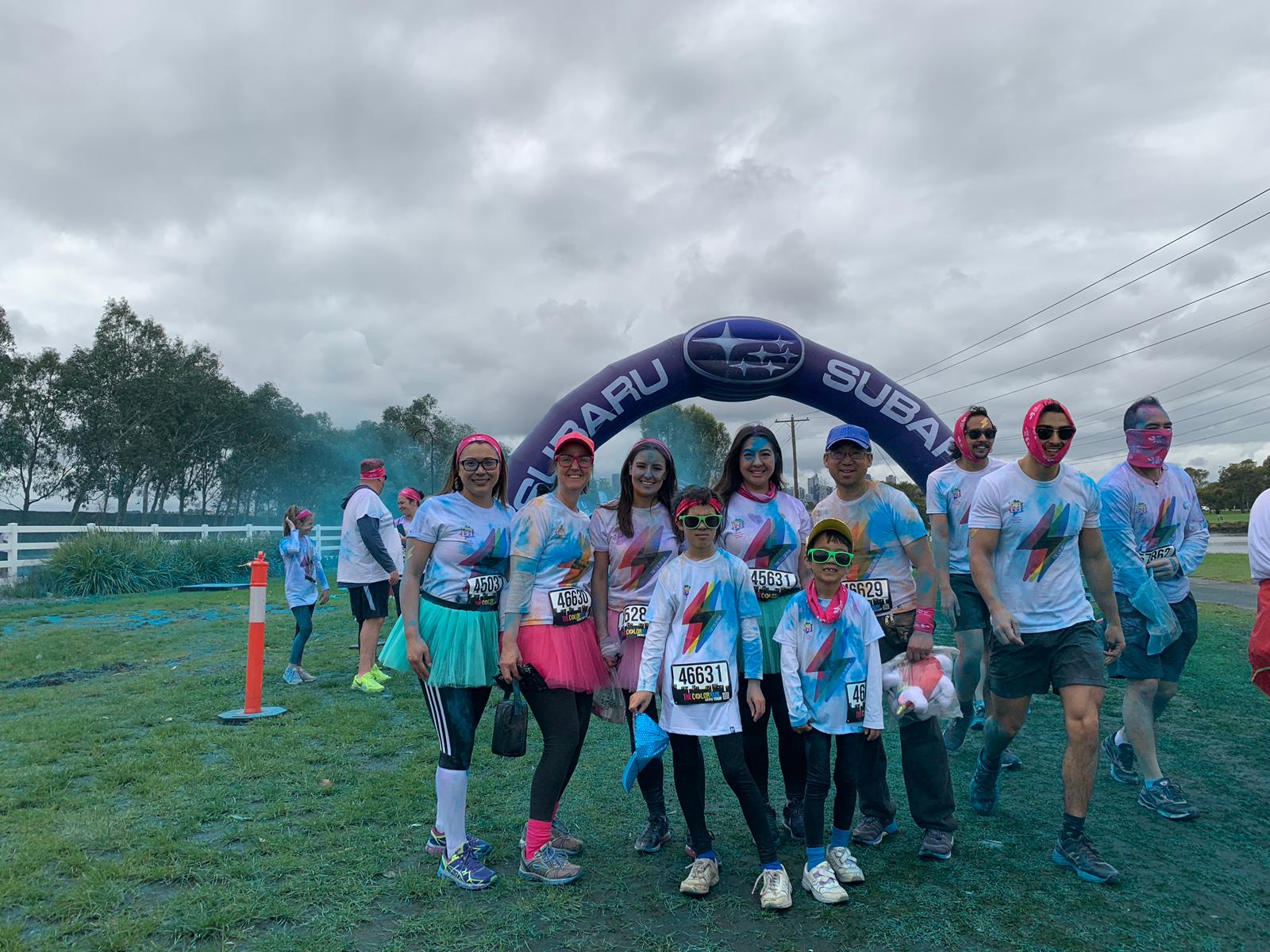 On Sunday the 25th of November, Clarinda Clinic supported the Starlight Children's Foundation by taking part in The Color Run 2018!
The Color Run is promoted as The Happiest 5K on the planet. The Color Run encompasses a 5km course which can be walked, run or jogged. At each kilometre the participants are showered in a different coloured powder.
The Melbourne event was held at Flemington Racecourse. 11,000 people took part. We "ran" from the car park, along the horse race barrier area, past the Grandstands, looped along the Maribynong River, around the back of the Grandstands and station and back to the start. After the race we could join in the Finish Festival – music, colour throws, giveaways, food and a well earned slurpee.
The Color Run partners with charities to promote their work within society and highlight the causes for which they stand. The Color Run has raised donations of more than $5 million for 80 charity groups since 2012.
This year their charity partner has been The Starlight Children's Foundation.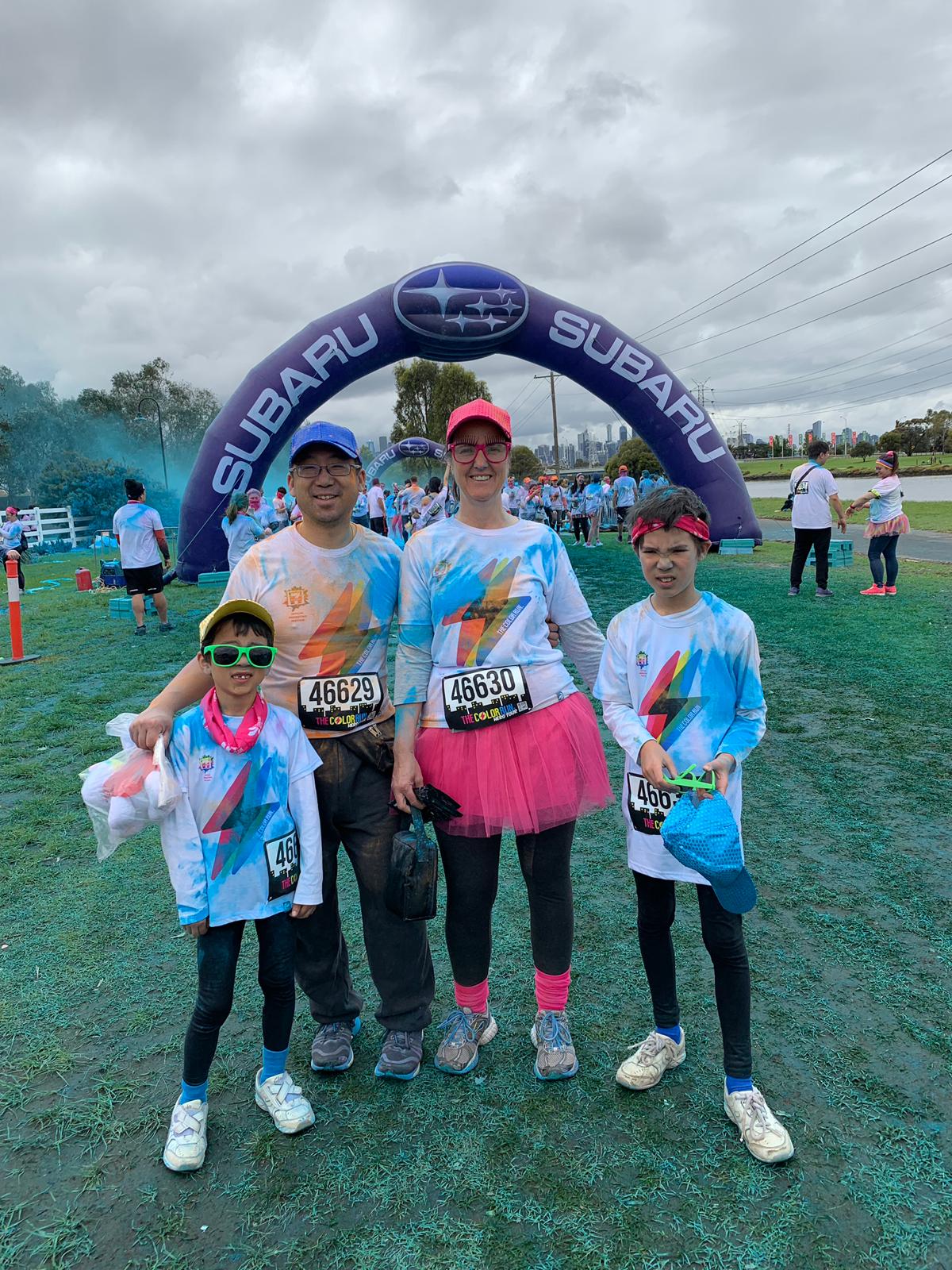 Starlight is home-grown and the broadest reaching children's charity in Australia. Last year they created over 522,208 Starlight experiences for sick kids and their families.
They support kids of all ages, regardless of their illness or injury. From Captain Starlight and the Starlight Express Rooms to Livewire and their Healthier Futures Initiative, Starlight helps brighten the lives of sick kids everywhere across Australia.
Starlight know there's more to treating an illness than just medicine, that's why they work hand in hand with health professionals.
Play, art, games and creativity are all important to a child's well-being and that helps overall health too. Fun, happy experiences are good for the mind and good for the body. (And fun is what they do best!) Just because you're sick doesn't mean you stop being a kid. And it shouldn't mean missing out on all the fun of childhood. So Starlight Children's Foundation helps sick kids simply be kids.
They replace pain, fear and stress with fun, joy and laughter.
At Starlight Children's Foundation, they believe FUN fights fear and wins every time!
Our team at Clarinda Clinic had a fantastic time getting covered in a rainbow of colours, running through foam and taking part in the finish festival. We are honoured to have been lucky enough to take part in such a great cause and help raise funds for The Starlight Children's Foundation so they can continue to help and support sick children all over Australia.
Check out our team taking part in The Color Run.