The New High Tech Mouthguard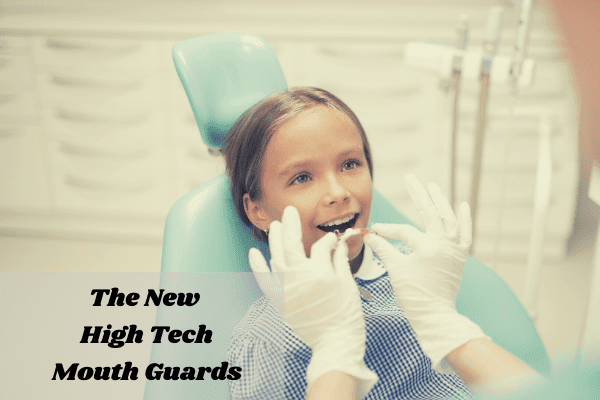 Two years ago, the AFL started to trial mouthguards with an embedded data chip. This chip is designed to capture information about all head knocks – both acute contact (concussion) and subtle contact which may be symptomless initially but over time and with repetition can add up.
The trial commenced with 4 AFL teams (Essendon, St. Kilda, Carlton and Western Bulldogs) but this year up to half of the players are wearing them. The goal is to have the new mouthguards available to all players by the end of this year and the AFLW players by next season.
The aim is to have the mouthguards available for all grades of football, including junior players by 2023.
The custom fitted mouthguard costs approximately $500. The AFL is in discussion with the mouthguard developer to make them more affordable for community sport.
The mouthguards contain high resolution accelerometers which record up to 96% of head impacts with a 96% accuracy. They are charged wirelessly giving 6 hours of battery life. The information captured from these mouthguards will enable the AFL to create a database on head knocks and concussion. This is expected to assist with the diagnosis, treatment and rehabilitation from concussion.
NRL players including some from the Melbourne Storm have also been involved in these mouthguard trials.
Whilst we embark on the start of a new season of winter sports – long awaited by our children after 2020, it is important that their mouthguards (even low- tech ones) are correctly fitting. 
A custom mouthguard is much more accurate and protective than a boil and bite guard.
At Clarinda Clinic we can construct mouthguards in team colours with club logos, scary teeth, cartoon images or a plain basic colour. The choice is extensive.
Phone us today on 9551 4599 or arrange an appointment here to ensure that a mouthguard will protect you or your child for the 2021 season.